HIGHLIGHTS
The Reliance Company is providing grocery ordering services on the JioMart platform
The Reliance industry and Facebook has made a deal last week where Facebook has purchased a 9.99% stake of reliance industries' Jio platforms
JioMart's services are currently running in the many cities of Maharashtra
There are not many products available on the site rights now but all the grocery related necessary products are available on the site
The order placing link which will send by the JioMart team on WhatsApp will only available for 30 minutes
There are no any app or website services currently available to order groceries from the JioMart
---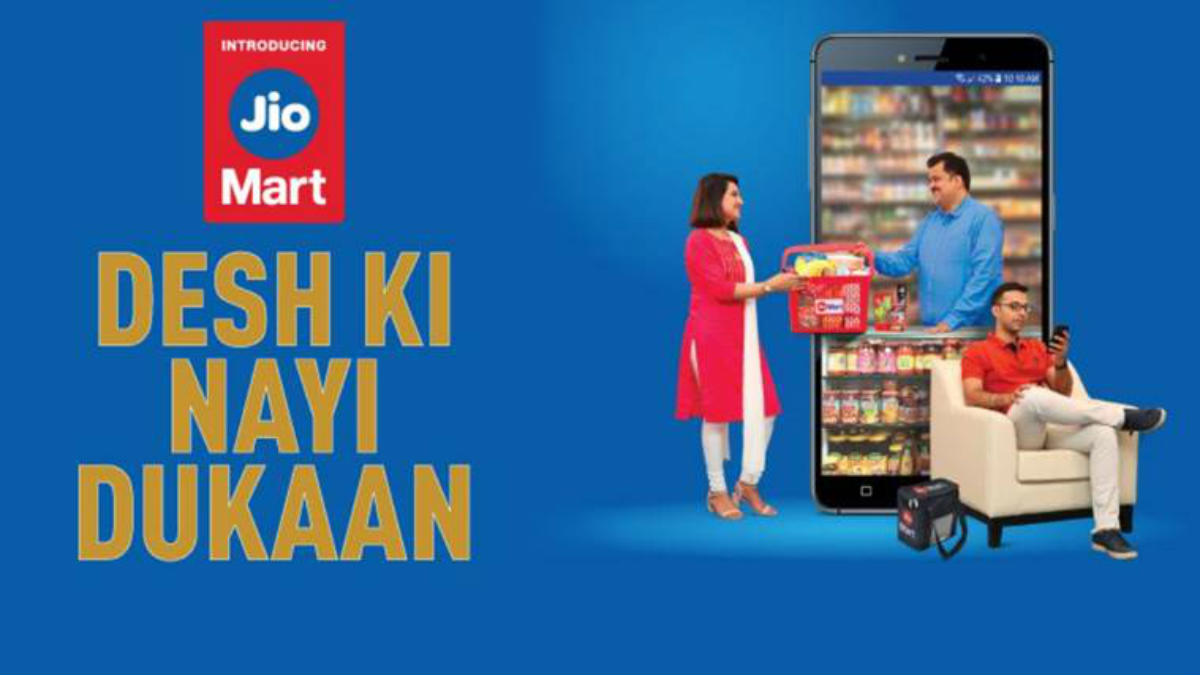 Reliance company developed the Jiomart platform recently, which is an e-commerce platform but now in this quarantine time, the company is providing grocery ordering services on the JIoMart platform.
All this is happening after the reliance industry and Facebook has made a deal last week where Facebook has purchased a 9.99% stake of Reliance Industries' Jio platforms. The total cost of this stake is stated to be 5.7 billion and now the Jio and WhatsApp (Owning by Facebook) have collaborated to test the JioMart on different scales. Even JioMart's services are currently running in the many cities of Maharasthra and Soon it will available in every part of the country.
The company is providing essentials ordering services on the platform so the user can order groceries products and ration just by using his/her WhatsApp. Currently, the company is providing this service in Thane, Navi-Mumbai, and Kalyan areas, so anyone individual who lives in these areas can order essentials from JioMart. Now here is the step by step process which can help you to order essentials within a minute without any error.
How to order essentials from JioMart?
Firstly, open your phone's dial pad and save +91 88500 08000 number in your contact list.
Now, open your WhatsApp and search this contact name and send a "Hi" message on this number. As you will send this message, you will get an order booking link from JioMart- " WhatsApp Order booking Service. We are currently accepting orders only for selected localities in Navi Mumbai, Thane, and Kalyan. Orders placed by 5 pm every day are likely to be available for pick up at your nearest JioMart Kirana within 48 hours."
For ordering the essentials, you have to click on the link and wait for some seconds to load the page.
Now you will be redirected to the JioMart official site and here you will need to enter some details about yourself like name, phone number, full address, etc. Kindly fill all these sections carefully, and after entering all details, proceed with it.
Once you will have done this process, you will able to order essentials products from the site. Unfortunately, there are not many products available on the site rights now but all the grocery related necessary products are available on the site as Oil, Rice, Flour (Atta), Gram flor (Besan), lentils (Daal), etc. And the best part about the JiMart is that all the products are cheapest on this site in comparison to other e-commerce sites.
After selecting the products, click on the "place order" option.
That's how you can order your needs anywhere and anytime. However, after placing an order you will get a confirmation or thanking massage from the JioMart team-"Thank you for placing your order on JioMart WhatsApp Ordering System. Your order has been successfully placed."
Things that you should keep in mind before ordering anything from JioMart-
NO Website services available- There are no app or website services currently available to order groceries from the JioMart so the users have only WhatsApp option to place an order.
Currently, the company is providing this service only in some selective areas of Maharasthra (Navi Mumbai, Thane, and Kalyan). So if you don't belong from these areas, then you're not available to use this service right now.
Jio confirmed that each order placed by 5 pm, will pick up from the nearest Kirana store between 48 hours.
Apart from this, the Jio has also designed a massaging option which will confirm you that the Kirana or shopkeeper is ready to pick up the order.
The company didn't start any home delivery services until now so the customer will have to visit the Kirana store to pay the bills and to pick up the essentials.
JioMart designed as a WhatsApp business account.
The order placing link which will send by the JioMart team on WhatsApp will only available for 30 minutes. So for any reason, if you can't place an order between 30 minutes, then you will need to send "Hi" again on the Whatsapp to get the grocery ordering link again.
---
Connect With US- Facebook | Twitter | Instagram