In the Pune city of western India, some young engineers are racing against time and trying to defeat it. They are trying to develop such a ventilator in a factory of about 8000 square feet, which is cheaper. If the corona epidemic spreads in India, there will be a flood of patients in hospitals.
In this way, this cheap ventilator will be able to save thousands of lives. These engineers, who are involved in making ventilators, have come from the most significant engineering colleges in India And work at a two-year-old start-up company that manufactures non-water-powered robots that clean solar power plants.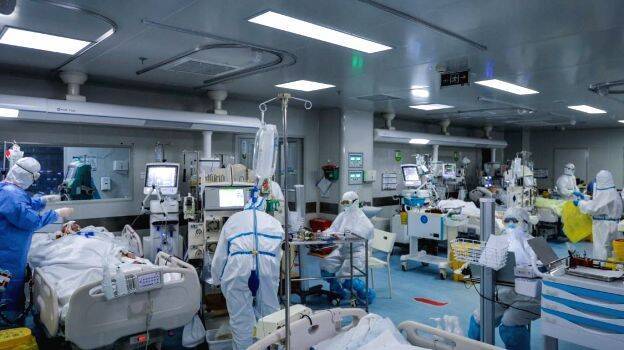 How many ventilators are there?
The name of this company is Nocca Robotics. Mechanical, electronic, and aerospace engineers work in Nokka Robotics. The turnover of this company in the last year was just Rs 27 lakhs. The average age of all engineers is only 26 years.
Most people estimate that there are only 48,000 ventilators present in India at this time. However, no one knows for sure how many of these machines are working properly.
The ventilators that are already available in India are being used for those patients who are already admitted to the ICU with other problems.
Cost of making ventilators
One out of every six patients infected with this new coronavirus becomes critical. This includes having trouble breathing. Like the hospitals in other countries of the world, a big question arises in front of the doctors about saving patients' life.
Right now, two companies in India are manufacturing ventilators. For this, they ask for equipment from abroad. The cost of making these ventilators comes to around Rs 1.5 lakh. One of these companies, Agfa Healthcare, plans to manufacture 20,000 ventilators in a month. Apart from this, India has also placed an order for 10,000 ventilators from China.
The prototype of a portable ventilator
But above all, only a small portion of the total potential demand for ventilators can be met. The Nocca Robotics Start-Up Company is engineering the cost of a ventilator that can be installed in the body; its cost is estimated to be around 50 thousand rupees.
Within five days of starting work, a group of seven engineers from this company has produced three prototypes of a portable ventilator. They are being tested in artificial lungs.
It is a prosthetic device that supplies oxygen and separates carbon dioxide from the bloodstream. Engineers of this company plan that if the necessary clearances are received, the ventilators can be used for COVID-19 patients till 7 April.
An inspiring story
"These goals can be achieved," says cardiologist Dr. Deepak Padmanabhan of the Jayadeva Institute of Cardiovascular Science and Research in Bangalore. He is the lead consultant of Nocca Robotics in this project. He says, "It has been used on artificial lungs and has been shown to work well."
The creation of an inexpensive and body-friendly homemade machine that helps to breathe is an inspiring example. In which institutions associated with the public and private sectors of India are working together. This is not usually seen in India. Amitabh Bandopadhyay, Professor of Biological Science at IIT Kanpur, is among the prominent people associated with this project.
How to make ventilators?
Young engineers of Nocca Robotics searched scientific instruments available on the Internet. Then gather information about how ventilators can be made.
After taking permission from the authorities, it took them a total of eight hours to build the first prototype. Doctors associated with the project say that some designs from the Massachusetts Institute of Technology (MIT) of the US proved particularly helpful in making this prototype since imports from abroad are at a standstill.
Therefore, the engineers making ventilators got its main components, which regulate the supply of oxygen to the lungs, such as pressure sensors, from used drones and other sources available in the market.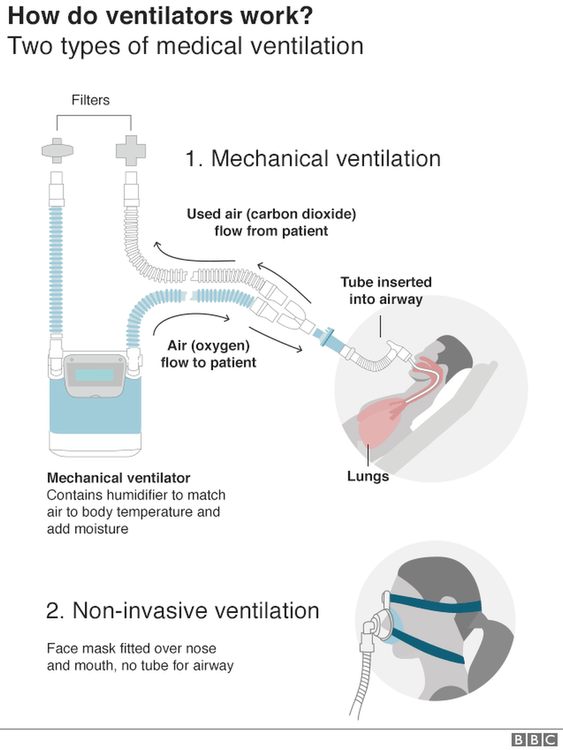 Planning of the company
The plan is that by May 30 thousand ventilators can be prepared from this prototype. That is, the company plans to make one and a half to two hundred ventilators per day. Social media influences people have also joined this project.
Rahul Raj, an IIT student who made lithium batteries, worked to raise money from the general public for a group called Caring Indians. So that resources and experiences can be gathered to cope with this epidemic. A thousand people joined this campaign within 24 hours due to Rahul Raj's efforts.
Rahul Raj said, "We made a tweet seeking help from a local MP and local police to help the ventilator makers. And contacted those who could be interested in such a project."
If this project is successful, India will achieve a significant achievement in the field of medicine.
---
Connect With US- Facebook | Twitter | Instagram